"#1 choice for Immigrants Worldwide"
Satisfied Clients have rated us with
5 STARS!

Reviews and feedback are very important to the whole Immigrant CIS team. They help us grow, improve our services and become a better immigration assistant for our international clients.
Thank you to our dear clients for providing their kind reviews that we are proud to share.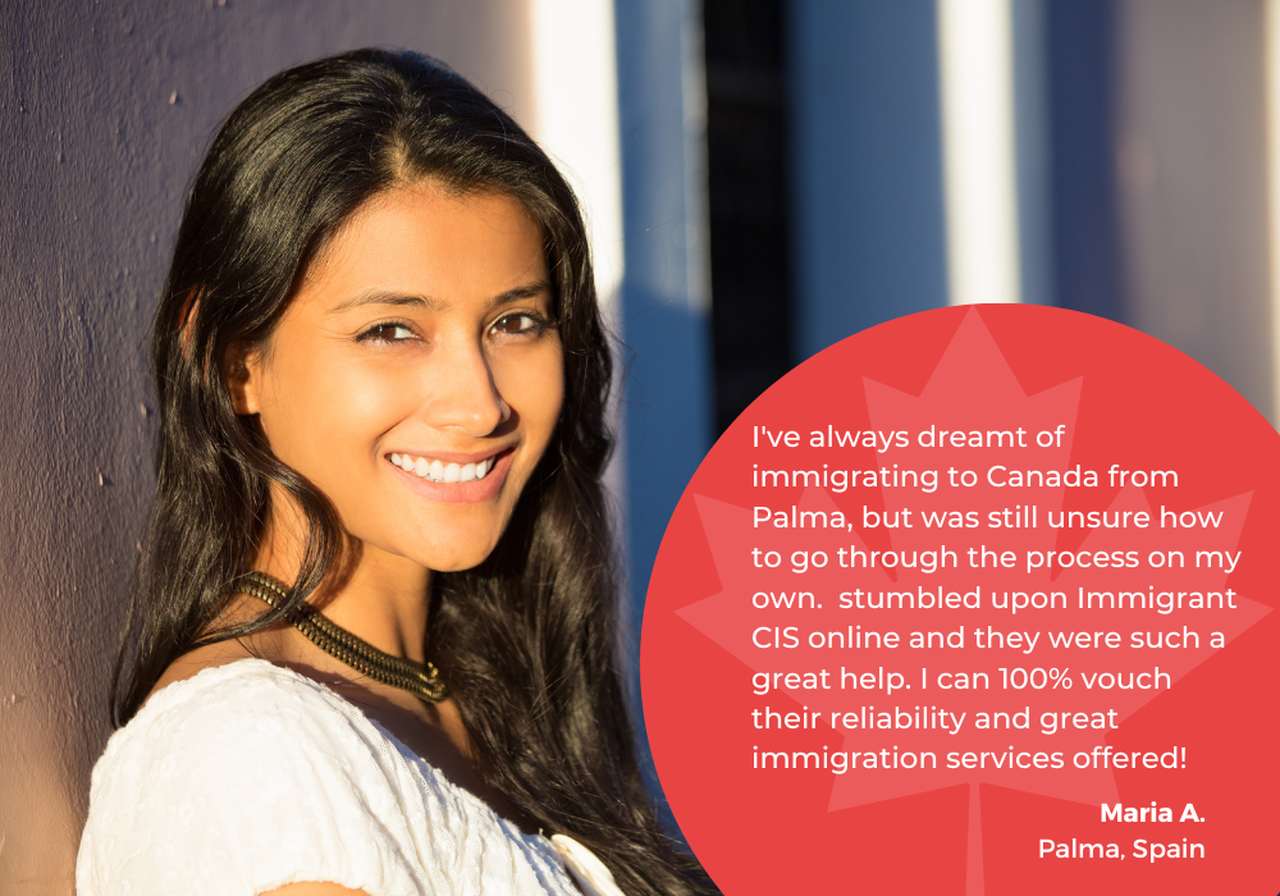 Latest reviews: See what Our Clients Have to Say
"You cannot imagine how scared I was when I just started my immigration process. I really wanted to move to Canada, but had no idea how to do it. I read tons of blogs with immigration tips and figured out it would be too hard to organize everything on my own. Then I found CIS and they literally did everything for me. They explained all the requirements, helped me choose the program and prepare all documents. At the end, it wasn't as scary as I thought. Thank you CIS for my flawless immigration to Canada!"
"My wife found CIS and liked this company since the first conversation. We talked to an immigration expert Rebecca, who also spoke Spanish. It was super helpful to talk to a Spanish speaker, because at that moment our English was not so good. Rebecca helped us prepare our family application and also suggested us online courses to improve our English and prepare for IELTS. We have a flight to Toronto in few months, and we're super excited. Thank you Rebecca and the CIS team!"
When my husband lost his job as a store manager, we were really worried for our future. We have three kids, and our whole family depends on him. He is a good professional, but it's very difficult to find a job now, because many companies closed stores and switched to online shopping. We knew it was time to look for opportunities abroad, and Canada seemed like a great option. We both speak a bit of French, and our French-speaking friends said that it's easier for multilingual people to find a job in Canada. We're still in the process of searching for a job using the services of CIS, and it seems like there is great progress. My husband has already had four interviews and will have some more next week. Fingers crossed! The staff of CIS has been very helpful and kind so far, and we're really grateful for their support.
"I had a chance to try Immigrant CIS services for my permanent residency application for Canada. They were absolutely wonderful and helped me complete all the paper work needed. I really liked how quick and efficient they were with the whole process. It was so much easier than trying to do it myself! I would highly recommend this agency to anyone looking for help in the Canadian immigration process. Thank you so much for all the help, I am forever grateful."